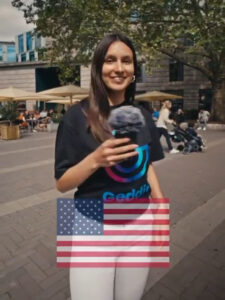 Thanks to new local license partners, and marketing activities this summer, the Geddit ecosystem now have more than 150.000 Meta-followers total (Facebook: 94.600 Instagram: 61.600)
So make sure you follow your national Geddit profile!
We have solid growth on our channels, as well as with new license partners. Since this spring our followers base has multiplied! Thank you so much for keeping in touch!
Geddit Germany shares some moments from a day of talking to strangers about Geddit. Stay tuned to our channels for more on this story later.